Results
After graduation from Kobe International Language School, students accounting for around 80% of the total go on to graduate school, university, or vocational school. Students who start working in Japan are around 10% of the total. Annually, there are several students who return to their home country. New status of residence, "Specified Skilled Worker" was established in 2019. There is a graduate who has passed a skill test of the Specified Skilled Worker and then started working in Japan.

Results of Higher Study
Graduate School
Osaka University
Graduate School of Medicine
Graduate School of Human Science
Graduate School of Economics
Graduate School of Language and Culture

Kobe University
Graduate School of Economics
Graduate School of Intercultural Studies

Osaka City University
Graduate School of Economics

Wakayama University
Graduate School of Economics

Okayama University
Graduate School of Medicine Dentistry and Pharmaceutical Sciences
 Graduate School of Environmental and Life Science

Meiji University
Graduate School of Humanities

Ritsumeikan University
Graduate School of Information Science and Engineering
Graduate School of Economics
 Graduate School of Business Administration

Nagoya College of Music
Graduate School of Music

Kyoto Seika University
Graduate School of Manga

The Kyoto College of Graduate Studies for informatics
Graduate School of Applied Information Technology

Osaka University of Commerce
Graduate School of Regional Policy

Otemae University
Graduate School of Comparative Studies of International Cultures and Societies

Osaka Gakuin University
Graduate School of Economics
University
Takasaki City University of Economics

Ritsumeikan University

Kwansei Gakuin University

Kyoto Sangyo University

Musashino University

Takushoku University

Kindai University

Kobe Gakuin University

Tohoku Institute of Technology

Kobe International University

Osaka Gakuin University

Osaka Sangyo University

Tezukayama Gakuin University

Shumei University

Otemae University

Osaka Seikei University

Kobe Tokiwa University

Kansai University of International Studies

Kobe University of Welfare

Kobe Shinwa Women's University

Soai University

Ashiya University

Shikoku University

Nakanihon Automotive College

Tokushima College of Technology

Hakuho College

Aoyama Gakuin University

and more
Vocational School
Toyota Automotive Engineering College of Kobe
Toyota Automotive Engineering College of Tokyo

The OCA Osaka College of Design and IT

Shusei Technical College

Sundai College of Tourism & Foreign Language Business

Osaka Bio-Medical College

Osaka Animation College

Hanshin Institute of Technology

Honda Technical College Kansai

Osaka Institute of Tourism

Art College Kobe

Japan Engineering College

NISSAN Ehime Automobile Technical COLLEGE

Kobe Institute of Computing-College of Computing

Ehle Institute

KANTO Industrial College

Hyogo Prefectural School for Health Care Professions

Osaka College of Health and Welfare

TOA Accounting Professional Training College

Care Worker Training Institute, Sasayama Gakuen

EAST WEST COLLEGE OF FOREIGN LANGUAGES

and more
Results of Employment
Japan Airlines Co., Ltd.

SHERATON Miyako Hotel Osaka

ALBION Co., Ltd.

KOIZUMI APPAREL CO., Ltd.

MAX CORPORTION Kansai Branch Office

Sunsystem Co., Ltd.

Global Plant Management Co., Ltd.

HORI NYUGYO Co., Ltd.

Kinoshita Industrial Co., Ltd

Sanmin Kosan Co., Ltd.

and more
Students' Voice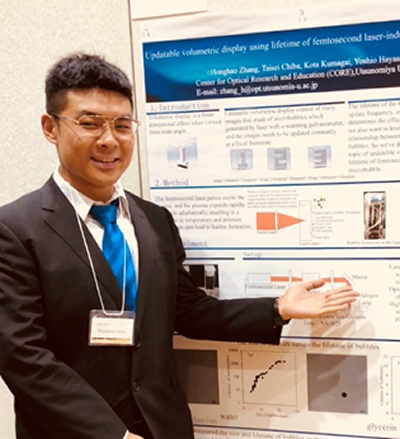 ZHANG HONGHAO Next education
Utsunomiya University, Graduate School of Engineering I am trying to study my major more deeply! I have researched laser lights since my university. I have decided to study abroad because I wanted to heighten my skills. I got used to life in Japan soon because of the teachers' support. After graduating from this school, I entered a graduate school. I am going to study harder ana harder!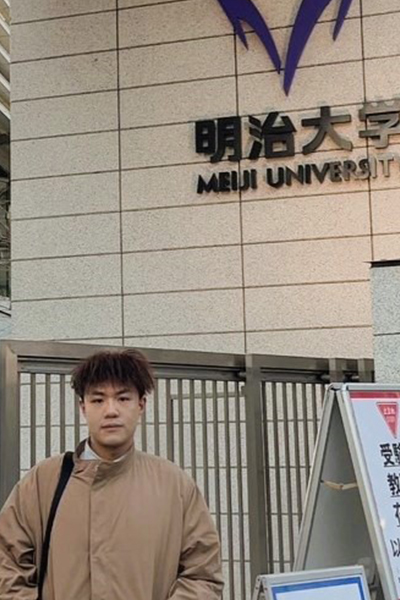 SUN YANG Next education
Meiji University Graduate School
Graduate School of Humanities

Kobe International Language School's teaching method is not about only Japanese, but also about watching over, encouraging, and supporting the growth of each student. When I was lonely in my study abroad life, or when I was busy preparing for entrance exams and felt uneasy, I was able to face difficulties with courage without losing my motivation to learn because my teachers took care of me like my family. I would like to cherish the ability to think and the worldview that I gained from language study abroad.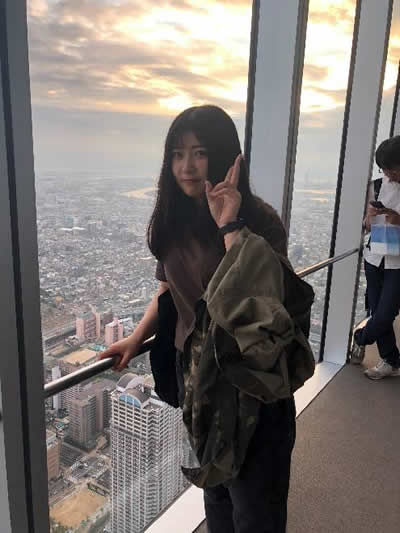 LIU ZIXUAN Next education
Kobe University, Graduate School of Economics I am researching economics that is what I want to research. What left a deep impression on me from this school is the support I received from my teachers and friends when I decided to continue my education. I was able to enter graduate school in Japan because of studying Kobe International Language School. Now I am researching economics and I think I can take the advantage of the skills I acquired when looking for a job. I hope your dream will also come true.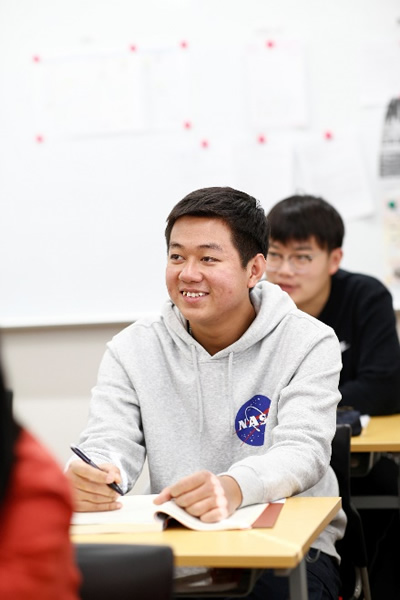 KAUNG HTIKE Next education
Okayama University, Graduate School My teacher always supports me as a family member! The reason why I was thinking of studying Japanese in Japan is because there were many teachers in my university who have experienced studying abroad in Japan. At Kobe International Language School, I am glad that teachers always support me as a family member in the aspect of both study and dairy life. After graduation, I want to enter a graduate school in Japan and then start my own business in my home country!
AJENG WIJIAYU FITRIANI Next education
Kyoto Sangyo University, Faculty of International Relations It broadened my horizons and I found my destination. At Kobe International Language School, I made friends from abroad and came to understand the culture of other counties, so that my horizons were broadened. That's how I had an interest in international relations and now my major is International Relations at university and I am studying economics, political science, and so on. In the future, I want to be the bridge between counties and contribute to society.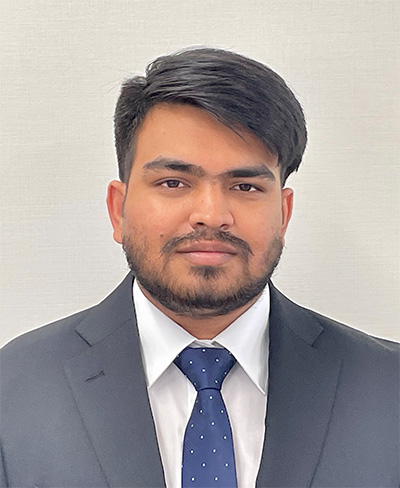 HOSSAIN SAKAWAT Next education
Osaka Sangyo University
Faculty of Business Administration Department of Business Administration The best school in Japan I had very hard time when I first came to Japan from Bangladesh, because I couldn't speak Japanese, couldn't understand anything, and couldn't do anything by myself. But I was able to pass the N1 JLPT exam and was able to enter Osaka Sangyo University. It is all due to the tireless efforts of the teachers and the support I have received. I didn't think I was a bright student, and at first, I thought it was impossible, but the teachers didn't abandon me. My goal is to study the structure of Japanese business so that one day I can start my own company. That's why I'm studying business administration. Japan deals with all the world's largest companies, so in the future I want to work for them and learn as much as possible about business. Good luck to all current students. If I can do it, I think anyone can do it. Do your best.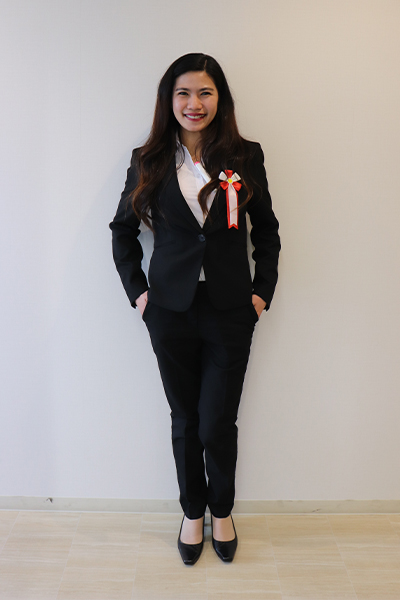 ANTE PRECIOUS MA PAOLO MANLUCTAO Next education
OHARA College of Business UMEDA My Japanese improved by interesting with my friends. I am a student at a vocational school working to get certified as a care worker. The education and experience from Kobe International Language School offered me a chance to communicate with friends from around the world in classes and through extracurricular activities. I will do my best to achieve my goal that I work for the elderly.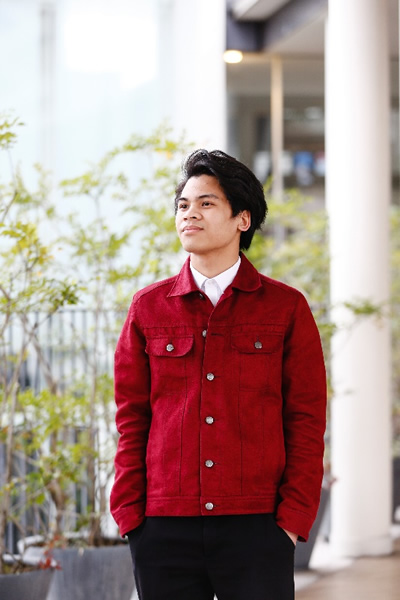 NGUYEN VAN THIEN Next education
Toyota Automotive Engineering College of Kobe My self-management skills were enhanced for studying and being on time. I entered Toyota Automotive Engineering College of Kobe because I have been interested in automobiles since I was a child. My Japanese improved at Kobe International Language School. Also, because of this school, I came to be punctual and was able to maintain my concentration on studying. That helps me now!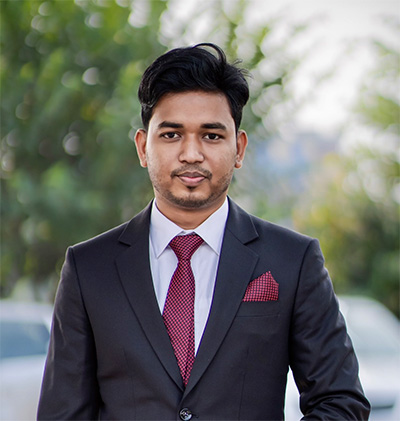 NAKIBUL Work at
Medical Corporation Iseikai Corporate Headquarters My Journey in JAPAN: From Passion to Profession I completed my language course from Kobe International Language School in 2023 and currently, I'm working at Iseikai Medical Institute as an Application Developer in Information System Department.
My career goal is to secure a position as a software developer in a technology-driven company. Learning Japanese as a foreigner is undoubtedly challenging.
Everything from learning Japanese to getting a job would not have been so easy without the guidance and support of the teachers at my school.
Their unconditional support made me easy to achieve success in my life.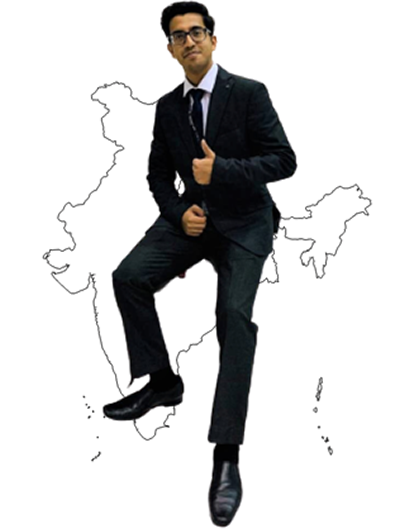 SANCHIT BISHT Works at
Japan Airlines Co., Ltd. I got an ideal job! I work at Japan Airlines Co., Ltd. as ground staff. I like traveling and I have wanted to get a job in a Japanese company since I came to Japan. My class teacher helped me when I did job hunting. I did my best in the interview! As Nishinomiya is a beautiful and clam city, I was able to have full concentration on my study.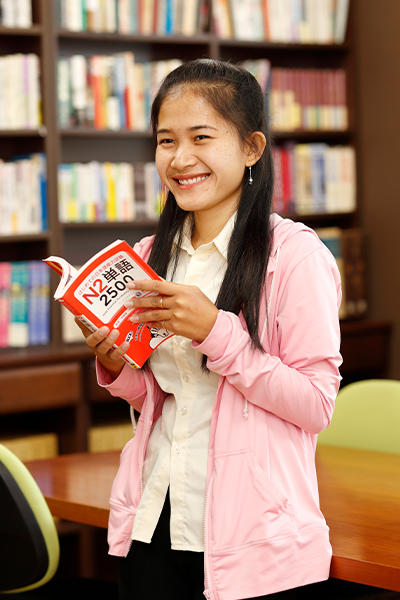 ITH THEAVY Graduated student I want to contribute to improve the quality of lives of disabled person in my home country. I took part in the event organized by a Japanese support group for handicapped people held in Cambodia and I was impressed by that activity, so I have decided to study abroad in Japan. My part-time job is to help people with disabilities. I enjoyed it because I not only get to learn practical knowledge but also get to make many Japanese friends!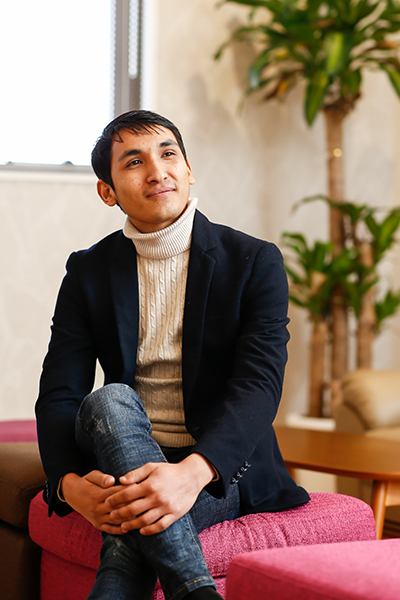 SHRESTHA THIR BAHADUR Graduated student I aim to change the business in my home country. I work on improving my Japanese skills in this school and I aim to enter the Japanese graduate school or to get a job in Japan. I will work in Japan to gain knowledge and experience, and during this process, I will learn about Japanese culture and the life style of living in Japan. Then, in the future, I want to update an old-fashioned business model to a new one in Nepal.